After the traumatic choosing of the bike and the whole explanation of why and actually ordering the thing news comes in from Japan.
Picture my first experience of Japan; I was in a Hotel external doorway half naked, holding a pair of shoes, with a courier bag over my shoulder wondering what how the hell I was going to contact Anne if the city fell into ruins. On the 23rd floor the next door building looked like a ship's mast in a gale. Oh dear.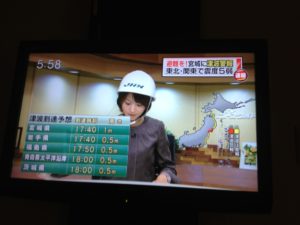 The big Tsunami was in recent memory for the population and the TV came on with a very aliased map overlaid on the hard hat wearing news anchor. All the text was illegible to me and there were red flashing areas so I got the hell out as soon as possible. I think what I am saying is that I understand from a first hand point of view how scary even the idea of an Earthquake or Tsunami can be. Never mind one where Honda factories get damaged.
So a message appears on the Africa Twin forum with an internal letter from Honda telling all the dealers that the Kumamoto factory has been damaged and that the 40 bikes sitting in the factory that are destined for Australia have been damaged.